Homes for Sale in Allen, TX
Information about Allen Texas
MONEY Magazine recently named Allen as the #2 Best Place to Live in the Country.
Allen is just 15 minutes north of Dallas and is known for its beautiful parks, recreation services and designer shopping. Residents enjoy the the amenities of a large city within reach. The city is growing tremendously and the school districts serving Allen are all top-notch. You might have read about the Allen High School Eagle Stadium that cost $60 Million and has a capacity of 18,000 seats. Well, if you need a reminder of bigger-is-better Texas, just visit one of the home games at this remarkable stadium.
But Allen had some very humble beginnings and was originally established as a railroad water stop in the 1870's and just 30 years ago, only 625 people inhabited this Collin County town. Today, the community is experiencing its all-time fastest rate of growth for residential and business development, with more than 80,000 residents. Since 2000, Allen has had a population growth of 88.76 percent.
If you're relocating to Allen, a full range of parks, recreation services and activities are available, offering a variety of league sports and children's programs. Allen has nearly 40 public parks (either completed or under construction), plus golf courses, recreation centers, tennis courts, baseball diamonds and soccer fields.
Residents of Allen enjoy close proximity to such points of interest as Lake Lavon, just east of Allen, with its 11 parks and over one hundred miles of shoreline; Connemara, a 73-acre conservatory featuring performances by Dallas area symphonies and dance groups, and the Heard Natural Science Museum and Wildlife Sanctuary north of town on FM 1378.
Allen TX Real Estate
Below is a live-data chart for median sales prices in Allen, TX from the official Multiple Listing Service (NTREIS MLS) that Texas Realtors use and update daily. The data is broken down by quarter and dates back from 10 years ago.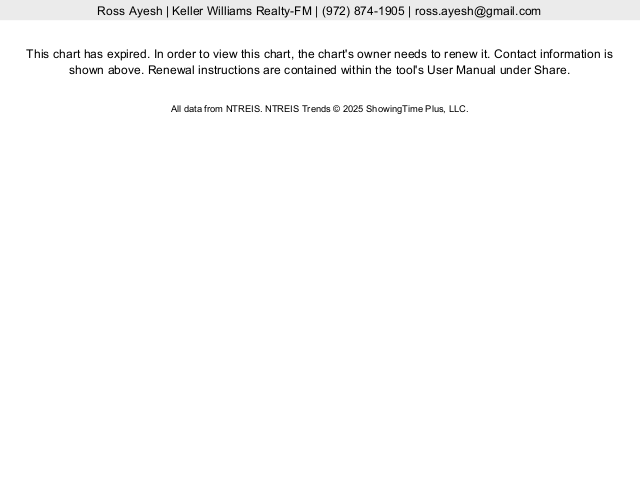 Are you looking for a detailed real estate market activity for Allen, Texas? Just visit the Allen TX Real Estate Market Report.
If you like what you see, you can sign up for an account to define an unlimited number of custom searches and choose to receive email alerts automatically whenever a property is listed that meets the selection criteria of any of the searches you have defined.
Whenever you find a property you want to see, you can set it to "Favorite" status and even request a showing all through the listing page! Enjoy and let me know how I can be a resource to you on your next home purchase.