Homes for Sale in Carrollton TX
Information about Carrollton Texas
Located northwest of Dallas, Carrollton is an older, established community with diverse neighborhoods that are the cornerstone of the city's character. Residents' lifestyles in Carrollton are enhanced by the variety of housing, community partnerships and activities but residents always note that it is a family-oriented city. The city has gently rolling hills that are marked with a mixture of older and newer homes.
Carrollton's prime location and accessibility makes it a good choice for an increasing number of major corporations and businesses and there is no shortage of retail centers here. The city is surrounded by major highways, airports, three rail freight carriers, and is designated as a Foreign Trade Zone. Carrollton's progressive city government has made sure that the city plan ensures development flourishes throughout the city's 37 square miles while its reputation as an excellent place for families is sustained.
Newcomers feel that they are getting better bang for their buck here. Carrollton is among the state's most rapidly growing cities, but home prices here are comparatively more affordable than other communities north of Dallas, such as Plano or Frisco.
Named by Relocate America as one of "America's 2006 Top 100 Places to Live," Carrollton has also been recognized nationally as a "Kid Friendly City," and "Tree City USA." Residents note the quality of community living with excellent parks, shopping, professional medical services and their choice of many places of worship.
Carrollton is also home to award-winning sports complexes, schools, libraries, hike-and-bike trails and many other leisure activities. Carrollton is home to Indian Creek Golf Club where golf enthusiasts can take advantage of playing on its two unique 18-hole golf courses. The 40-acre Elm Fork Nature Preserve is also located here, with its beautiful, scenic forestland. Old Downtown Carrollton is big on charm and history and it is a bit like to taking a trip back in time with quaint retail shops and local favorite restaurants surrounding the downtown square. Families will enjoy a visit to Sandy Lake Amusement Park which has about 20 different rides, paddle boat rides; a huge swimming pool, and acres of baseball grounds, miniature golf and volleyball courts.
Carrollton TX Real Estate
Below is a live-data chart for median sales prices in Carrollton, TX from the official Multiple Listing Service (NTREIS MLS) that Texas Realtors use and update daily. The data is broken down by quarter and dates back from 10 years ago.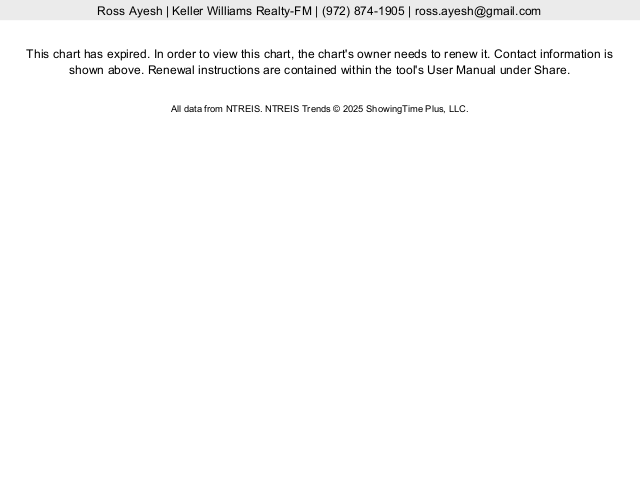 Are you looking for a detailed real estate market activity for Carrollton, Texas? Just visit the Carrollton TX Real Estate Market Report.
If you like what you see, you can sign up for an account to define an unlimited number of custom searches and choose to receive email alerts automatically whenever a property is listed that meets the selection criteria of any of the searches you have defined.
Whenever you find a property you want to see, you can set it to "Favorite" status and even request a showing all through the listing page! Enjoy and let me know how I can be a resource to you on your next home purchase.