Homes for Sale in Flower Mound TX
Information about Flower Mound Texas
Money Magazine consistently picks Flower Mound as one of the Best Places to Live in Texas. This north Dallas suburb, bordering Dallas, Tarrant and Denton counties, prides itself on its exceptional schools, safety, urban planning and quality of life. Grapevine Lake forms the southern border of Flower Mound and creates numerous recreation opportunities, as do two golf courses, the nearby Texas Motor Speedway and area parks and green space. It has a reputation among the locals for its public park system that features an extensive network of trails, who some say reach all the way to Oklahoma. Generally, Flower Mound's population is moderately affluent and it used to be horse country at one time.
Flower Mound residents praise the city for being a wonderful location for families to enjoy. The city's name comes from the huge mound of wildflowers that decorates it. Flower Mound is uniquely beautiful and enjoys a lot of sunshine in the summertime and a nice cool breeze in the winter.
Because of its proximity to the Dallas Fort Worth International airport and its famed smart growth system for urban planning, Flower Mound has experienced more rapid light industrial growth to match the growing needs of its primarily residential community.
Flower Mound TX Real Estate
Below is a live-data chart for median sales prices in Flower Mound, TX from the official Multiple Listing Service (NTREIS MLS) that Texas Realtors use and update daily. The data is broken down by quarter and dates back from 10 years ago.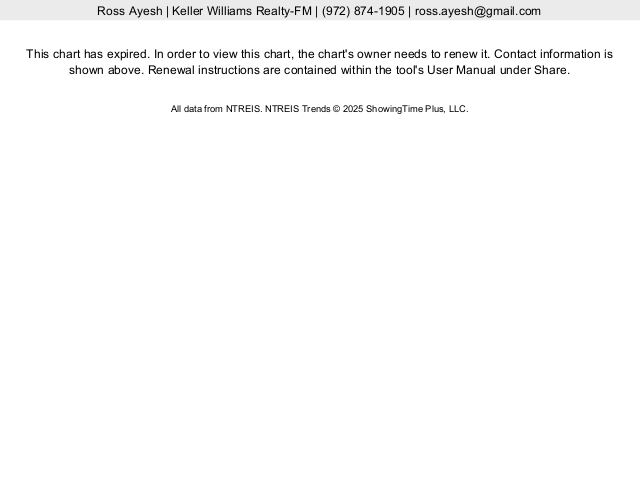 Are you looking for a detailed real estate market activity for Flower Mound, Texas? Just visit the Flower Mound TX Real Estate Market Report.
If you like what you see, you can sign up for an account to define an unlimited number of custom searches and choose to receive email alerts automatically whenever a property is listed that meets the selection criteria of any of the searches you have defined.
Whenever you find a property you want to see, you can set it to "Favorite" status and even request a showing all through the listing page! Enjoy and let me know how I can be a resource to you on your next home purchase.