Homes for Sale in Plano TX
Information about Plano Texas
Located 19 miles north of Dallas, Plano is home to a nationally recognized public school system and a host of internationally known events like the Plano Hot Air Balloon Festival. Several information technology and telecommunications companies such as EDS, JCPenney, Frito-Lay, and Dr Pepper/Cadbury, have chosen Plano as their home and are strong employment sources here. However, the talk of town is Toyota and the 4,000 jobs it is bringing to Plano with its corporate relocation from California. This has certainly made plano homes prices and the surrounding areas jump to unheard of levels.
There is no shortage of retail outlets in Plano with Collin Creek Mall, Plano Market Square, the Shops at Willow Bend and more than 60 retail centers. Perhaps best known for its school system, Plano Independent School District has received national recognition for its system of 67 schools and nearly 54,000 students.
As for recreation, Plano offers municipal golf, tennis, swimming, bowling and team sports. Area lakes are within easy driving distance for fishing and boating, and Willow Bend Polo and Hunt Club, Plano Municipal Golf Course and Chase Oaks offer outstanding public facilities.
Plano TX Real Estate
Below is a live-data chart for median sales prices in Plano, TX from the official Multiple Listing Service (NTREIS MLS) that Texas Realtors use and update daily. The data is broken down by quarter and dates back from 10 years ago.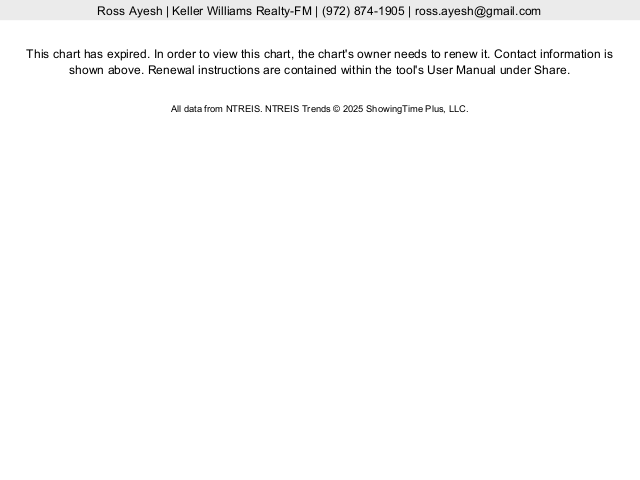 Are you looking for a detailed real estate market activity for Plano, Texas? Just visit the Plano TX Real Estate Market Report.
If you like what you see, you can sign up for an account to define an unlimited number of custom searches and choose to receive email alerts automatically whenever a property is listed that meets the selection criteria of any of the searches you have defined.
Whenever you find a property you want to see, you can set it to "Favorite" status and even request a showing all through the listing page! Enjoy and let me know how I can be a resource to you on your next home purchase.