Homes for Sale in Prosper, TX
Information about Prosper Texas
Prosper is in many way your typical American suburb, except for how fast it is growing. It has a small town feel and everyone knows each other one way or another because of High School, the pep rallies, the Friday Night Lights, you name it . It is noted on multiple "best suburbs" lists, Prosper has transformed from a quiet community into an up-and-coming city experiencing a true growth explosion in recent years. Sports figure Deion Sanders built a $21 million home here for his family, and other sports stars and celebrities have chosen to relocate here for the large tracts of land and quiet lifestyle.
Prosper TX Real Estate
Below is a live-data chart for median sales prices in Prosper, TX from the official Multiple Listing Service (NTREIS MLS) that Texas Realtors use and update daily. The data is broken down by quarter and dates back from 10 years ago.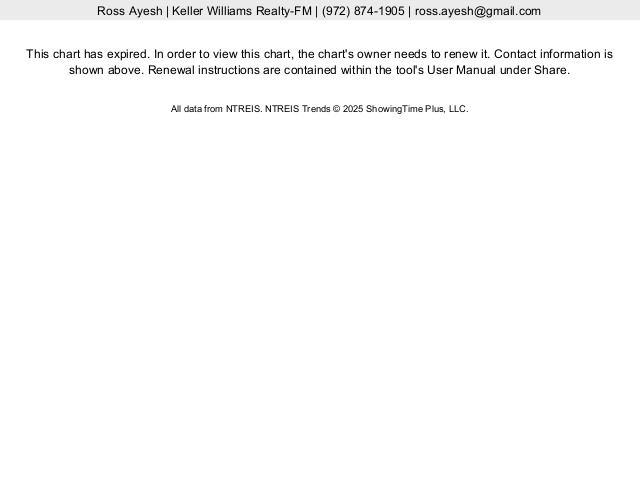 Are you looking for a detailed real estate market activity for Prosper, Texas? Just visit the Prosper TX Real Estate Market Report.
If you like what you see, you can sign up for an account to define an unlimited number of custom searches and choose to receive email alerts automatically whenever a property is listed that meets the selection criteria of any of the searches you have defined.
Whenever you find a property you want to see, you can set it to "Favorite" status and even request a showing all through the listing page! Enjoy and let me know how I can be a resource to you on your next home purchase.