Homes for Sale in Southlake, TX
Information about Southlake Texas
The city of Southlake, Texas began its history back in 1866. This first plot of homestead land in Southlake was located on what is now Dove Road, and consisted of 360 acres. Settlers from Dade County, Georgia founded White's Chapel Church, located at Southlake Boulevard and White Chapel Boulevard, in 1871.
Located between Alliance Airport and Dallas/Fort Worth International Airport, alongside a dynamic commercial corridor, Southlake covers 21.5 square miles. Currently served by four top-notch independent school districts, residents move to this affluent community for its location, schools, high-quality residential housing, commercial growth, and hometown appeal.
Commercial development activity continues on an upswing, adding fiscal stability to the community. Southlake's newly developed town square is designed with turn-of-the-century 1900s architecture, featuring many upscale retail stores and exclusive boutique niche shops. More than 600 businesses call Southlake home, and several medical centers have established operations in Southlake.
The city's parks and recreation facilities are some of the best in the area, with expansions of city softball, baseball, and soccer facilities, and a citywide trail-building campaign and the purchase of another 100 acres to allow for future growth.
In 2015, MSN.com ranked Southlake at no. 6 among '10 Richest Towns' in America list and in March 2016, Southlake was ranked no. 5 on a list called 'The $100K Club: America's Highest-Earning Cities'. High earners in Southlake are the majority of residents: 71.2% of households make over $100,000 a year.
Southlake Schools
The Carroll Independent School District, serving most of Southlake, has consistently ranked above average for standardized tests; the Texas Education Agency rated the district Exemplary for the 2010 school year. Southlake public schools are not only among the best in the DFW metroplex, they are among the best in the State of Texas. Most school age children who reside in Southlake are eligible to attend Carroll Independent School District schools ... six subdivisions located in northwest Southlake are served by the Northwest Independent School District.
Southlake TX Real Estate
Below is a live-data chart for median sales prices in Southlake, TX from the official Multiple Listing Service (NTREIS MLS) that Texas Realtors use and update daily. The data is broken down by quarter and dates back from 10 years ago.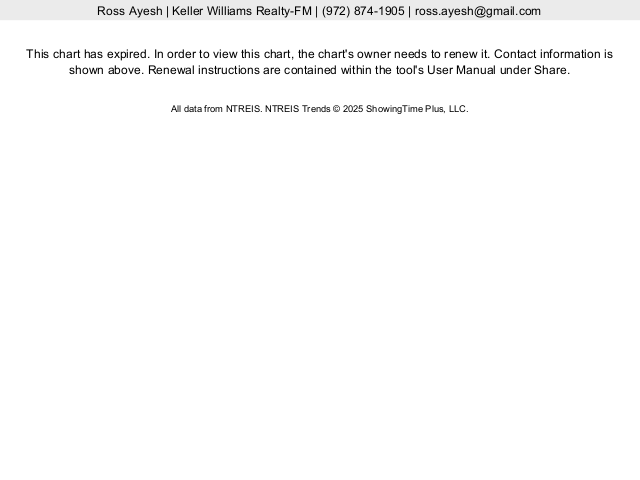 Are you looking for a detailed real estate market activity for Southlake, Texas? Just visit the Southlake TX Real Estate Market Report.
If you like what you see, you can sign up for an account to define an unlimited number of custom searches and choose to receive email alerts automatically whenever a property is listed that meets the selection criteria of any of the searches you have defined.
Whenever you find a property you want to see, you can set it to "Favorite" status and even request a showing all through the listing page! Enjoy and let me know how I can be a resource to you on your next home purchase.